Robert J. Lewis gave Cole, which played at the 2009 Festival Nouveau Cinéma, 3.0 out of 4 stars. For the FNC ratings page, click HERE.
If they were from south of the border instead of small-town, pulchritudinous Lytton, British Columbia, most of them, not as young as they once were, would be serving in either Iraq or Afghanistan -- the elect joining the ranks of those mentioned in silence on PBS nightly news. But
the award winning film Cole, directed by Carl Bessai, is set in Canada, where instead of fighting someone else's war, a town's steady supply of losers gets wrecked on beer and the local bud (cannabis) until something happens; and when it does, it's usually ugly.
Bobby (Chad Willett) can't find work, wants to set up a car wash, but his wife Maybelline (Sonja Bennett) won't give him the money she's saved for her young son's education. So when his frustration predictably hits the fan, he confuses her with a punching bag, and his post-attack apologetic for a pardon. When he treats one of the local women like a slut and the slut strikes back, the booze spills, glass shatters and all hell breaks loose. Looking for an excuse to pick a fight with the promise of another empty day, Cole's best friend Frogger (Michael Eisner), for whom successfully waking up in the morning is an excuse to get high, takes to sniffing Super 98 and almost forgets how to breathe.
Welcome to Lytton, population 350. This is where Cole Chambers (Richard de Klerk), in his early 20s and worried about his next 20, has been growing up and from where he gleans his material for his writing, which he hopes one day will be his passport to a better life. In the meantime, he has to help his sister Maybelline -- who has two young ones -- run a broke-back gas station and keep her from getting beaten up by El Frustrato: the father and fist to one of the kids. Adding to the dead weight, both Cole and Maybelline must watch after a footloose mother whose neocortical functions have flown the cuckoo's nest.
But despite the broken lives and the town's disconnect from any meaningful future, director Carl Bessai, who gave us Mothers & Daughters (2008) and Normal (2007), infuses Lytton with a lyricism that transcends the patheticness and pathos of events that overwhelm his well-scripted characters and their no-exit deals and dealings with destiny. Filling in for what is left unsaid as the film unfolds, time takes on a suspended quality so that what is universal in small-town life gets a sympathetic telling as the day breaks and mind wakes to the ruins and remains of another day in the life.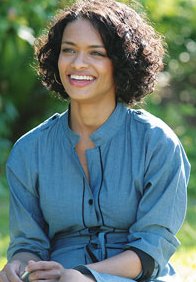 Memorably caught in the cross hairs of Bessai's relentlessly roving eye are the film's many subplots that are neatly warped and woofed into a cohesive narrative. In a writing class, Cole meets Serafina (Kandyse McClure), who is Black and beautiful and wears gold. But contrary to expectation, their budding relationship will be forced to run not the race but the class gauntlet. Cole's small-minded friends, who fear the written word, resent him for writing about what he knows best, but they don't want to let him go. With a way out, Cole has to decide what kind of relationship he's to have with Lytton and Serafina, and his sister who refuses to get tough on spousal abuse.
Cole is a film whose many parts are more than equal to the sum of life in the boondocks, whose agenda keeps on rolling long after the films credits have rolled by. One can only hope that the film's marketers will do as good a job as the film's makers and actors. Kudos to Carl Bessai and his talented team with a big time nod to the note-perfect, home-grown soundtrack.