2009
http://www.cinemaniafestival.com
THE RATINGS
So far, A & O film critics Sylvain Richard and Robert Lewis have seen the following films. Here are their ratings and comments, always out of 4, reserving 2.5 or more for a noteworthy film, 3.5 for an exceptional film, 4 for a classic.

Among Sylvain Richard's best ever films = (The Legacy, The Diving Bell & the Butterfly, 13 Tzameti, Sauf le Respect que je vous Dois, Live & Become, 36 Quai des Orfevres, Corsica, From Heaven, Hell in Tangier, Camaron, Who Are You, King of the World).
3.8 -- THE CONCERT, Radu Mihaileanu
An intelligently mixed blend of comedy and drama that is emotionally charged on all levels: music, performances and script. Thirty years ago, legendary conductor of the Bolshoi Orchestra, Andrei Filipov was fired and publicly humiliated for refusing to get rid of the Jewish musicians. Currently he is still at the Bolshoi as an alcoholic janitor. One day he intercepts a fax inviting the orchestra to perform at a prestigious Parisian theatre. He embarks on a wild scheme to round up all of the former musicians and pose as the real orchestra. Powerful conclusion.
1.7 -- A REAL LIFE, Sarah Leonor
Petty thief and a German language teacher fall for each other. Lacked direction, form and purpose; performances were on the verge of being silly; inappropriate music.
2.6 -- HOME SWEET HOME, Didier Le Pêcheur
Equal mix of comedy and detective flick serving as France's answer to the "Odd Couple/Grumpy Old Men." A daughter/ niece, and Parisian detective investigating the death of a local photographer and a secret from the past. Humorous with a touch of melodrama..
3.5 -- Z, Costa-Gavras
Socially conscious political thriller based on the assassination of a progressive politician; the complicity of the authorities in dismissing it as an accident and the thorough investigation by the magistrate. Well acted and constructed film that has stood the test of time (made in 1969). Interrogation scenes are among the best in the genre.
2.6 -- HE'S MY GIRL, Jean-Jacques Zilbermann
Relational comedy about the loves of clarinetist Simon Eskenazy and the complications that arise when his bedridden mother moves in and his ex-wife and son re-enter his life -- not to mention that he is on the verge of a breakthrough. Mehti Dehbi, in only his second major role, nearly steals the spotlight with an amazingly credible performance as Simon`s much younger transvestite lover. Appropriate inclusion of klezmer soundtrack.
2.6 -- LOVEBIRDS, Christine Dory
Boris and Sandra -- two very distinct individuals, like night and day; but it's 'love at first sight.' She is in real estate, highly intelligent; he is a talented artist but addicted to drugs. So begins a co-dependent roller coaster relationship. Good performances from both leads but editing and script were left a lot of loose ends.
2.4 -- ERREUR DE LA BANQUE EN VOTRE FAVEUR, Michel Munz, Gérard Bitton
Sparkling irreverent comedy about a maître d' at a Parisian bank's private dining room who, with his best friend (a cook), decides to leave after 17 years; they want to open their own restaurant. Maître d' goes to his employers to get a loan but is turned down. He overhears his bosses discussing some insider information and decides to turn the tables on them. Common treatment of a common subject yet a joy to watch.
2.3 -- EDEN IS WEST, Costa-Gavras
Drama about a young man travelling to Paris with no papers. Despite the personal aspect and touch of humour the protagonist lacked credibility.
3.1 -- THE OTHER ONE, Patrick Mario Bernard, Pierre Trividic
Psychological drama about a fiercely independent woman who has recently split from former lover. Things are going amicably until she learns that he has met someone new, precipitating a descent into a self-imposed hell of paranoia and obsessive jealousy. A chameleon and brilliant performance from the lead -- Dominique Blanc. Haunting contemporary soundtrack. Original editing and camera work. Disturbing and powerful dissection of 'lost love.'
2.6 -- WELCOME HOME, Jean-Xavier De L'Estrade
Julien has just been paroled after 13 years in the penitentiary. Upon his return home he searches for and finds Emilie. What is the bond that ties them together? Well acted but somewhat lukewarm script; suspense is effectively restrained/understated.
2.7 -- STELLA, Sylvie Verheyde
An authentic socio-economic study about an 11-year old girl living in a blue collar neighbourhood while attending an upper class school. Discreet and touching performance from Leora Barbara as Stella. Some loose ends in script and editing.
3.6
--
ONE MORE FOR THE ROAD
,
Phillipe Godeau
Adaptation of journalist Herve Chabalier's memoirs regarding his struggle to overcome alcoholism. Insightful and at times touching; tragedy and humour in just the right proportions. A mix of Billy Wilder's "Lost Weekend" and Mary McGuckian's "Intervention."
2.8 -- A NO-HIT, NO-RUN SUMMER, Francis Leclerc
The second annual school program screening that aims to introduce young audiences (grades five to eight -- pre-adolescents.) to the world of cinema. Like last year's "Winter Tales" this year's entry played to an attentive and cheering crowd (seven schools represented) and the Q&A afterward with novelist and screenwriter Marc Robitaille was distinguished by very incisive questions. The summer is 1969, when man first walked on the moon and the Montreal Expos played their first game. Twelve year old Martin and his friends want desperately to play on the local team yet its strict and rigid coach rejects them. Martin's father, who has never shown an interest in baseball, decides to organize his son an friends into a farm team. Light hearted family comedy destined to become a classic little gem.
2.6 -- FRANCAISE, Souad El Bouhati
Drama about a young girl (Sophia) born in France of Moroccan parents facing an identity crisis ten years after the family returned 'home' to Morocco. Rest of the family has adjusted except for Sophia -- who questions her identity -- Moroccan or French? Moroccan landscape is breathtaking. Editing and script a little loose.
3.4 -- FAREWELL, Christian Carion
Espionage thriller about Soviet spy Colonel Grigoriev (code name: Farewell) who changed the course of history by passing critical and highly classified material to the West via a French engineer stationed in Moscow. Superb and credible performances. Powerful and riveting. Well scripted and seamless editing.
2.4 -- BE GOOD, Juliette Garcias
A young, beautiful yet mysterious woman arrives in a remote mountainous village. She is hired by local bakery to deliver bread to the villagers. Why is she there and what is her agenda? A forbidden former lover? Strong premise yet takes too long and too slow to develop.
2.5 -- YOU'LL MISS ME, Amanda Sthers
Comedy that explores the concept that destiny hovers over all of us. The lives of six individuals converge in an airport. Complex and rapid fire dialogue. Weak ending.
3.0 -- SPECIAL CORRESPONDENTS, Frédéric Auburtin
A riotous and satirical farce about media manipulation. Two radio correspondents are assigned to cover the situation in Iraq but they lose both their expense money and airline tickets. So they hideout in a Parisian multi-ethnic suburb and fake their daily reports. The result is a laugh-filled fest from opening frame to final. Two leads would easily rival the best of comedy duos (Laurel and Hardy, Lemmon and Matthau, Lewis and Martin etc.)
1.9 -- A DAY AT THE MUSEUM, Jean-Michel Ribes
Absurd and zany send up of the millions who visit museums each year. Cameos abound from who's who in French cinema. Some very funny situations that become repetitious and tacky to the point of being irritating.
2.2 -- BABY BLUES, Diane Bertrand
Relational comedy addressing a common modern dilemma facing today's women -- career vs baby -- especially if her biological clock is ticking. Not as engaging, effective and humorous as Richard Trogi's "Horloge Biologique."
2.5 -- SECRETS OF STATE, Philippe Haim
Complex counter terrorist thriller that holds the premise that "an agent is not a human being but a weapon." A little over the top plot-wise despite excellent performances.
2.1 -- PARDON MY FRENCH, Sophie Fillières
Offbeat comedy about an author with neurotic tendencies (Woody Allen owns the genre), suffering through writer's block. Unengaged and somewhat irritating characters.
2.5 -- INCOGNITO, Eric Lavaine
Laugh-filled and amusing comedy about a successful musician trying to hide that detail from a long-vanished but reappearing former band mate. Not an original concept (Bollywood's "All the Best") but well executed. Zany characters and situations keep one engaged.
2.6 -- MADEMOISELLE CHAMBON, Stéphane Brizé
Emotional drama about a successful mason, happy and contented with his wife and son. Picking up his son from school one day, he meets son's teacher, who is from a completely different strata of society. This engenders revelatory feelings within him. Very slow paced with feelings communicated through gesture. Excellent chemistry between the leads.
3.2 -- THE ARMY OF CRIME, Robert Guediguian
Historical drama of an international group resisting and fighting for France's liberation from Nazi Germany in Paris circa 1941. All were communist and recent immigrants. Superb ensemble cast. Powerful dialogues. Authenticity and tone of the times masterfully enhanced by set and costume design as well as by A. Desplat's moving score. A notable facet of this film is how, despite the difficult times, the majority population (even the loved ones of resistance fighters) hang on to their day to day routines as if nothing is happening and that it will get better.
2.6 -- PLEASE PLEASE ME, Emmanuel Mouret
Physical gag-induced comedy recalling classic Peter Sellars, Woody Allen and Jerry Lewis. Mouret's deadpan reactions to the sundry situations his character finds himself in is a joy and a delight to watch. A guaranteed fun time at the movies.
2.4 -- WELCOME, Philippe Lioret
Seventeen year old illegal immigrant wants to swim across the English Channel to join his girl friend in London. He enlists the help of a local swimming instructor. Reluctant at first but gradually the instructor develops a kind of father to son type of relationship -- at tremendous risk. The two main aforementioned subjects received less than noteworthy treatment.
2.3 -- I ALWAYS WANTED TO BE A GANGSTER, Samuel Benchetrit
Screwball comedy involving four separate tales with one common element -- a road side cafe. Lacked balance. Unclear, often rubbed out subtitles, and grainy images with somewhat obscured, zany characterizations.
2.7 -- LA TRES TRES GRANDE ENTREPRISE, Pierre Jolivet
A David versus Goliath conflict deftly handled in a light-hearted comedic way. A group of four (like Musketeers) attempts to infiltrate the HQ of a multi-national, agro-chemical corporation to unearth evidence that it was negligent and responsible for the loss of a small community's livelihood and health. A serious undertone pervades film and brings home an all too real truth in today`s world.
2.7 -- COCO CHANEL & IGOR STRAVINSKY, Jan Kounen
An account of the tumultuous relationship between two of the 20th century`s artistic geniuses -- Chanel and Stravinsky. Begins at the riotous premiere of his Rite of Spring and includes the development of her famous perfume. Elegance and beauty reign in this film. Good performances by entire cast. Audrey Tautou`s portrayal of Chanel ("Coco Avant Chanel") was more convincing than that of Anna Mouglalisis. Character development somewhat weak.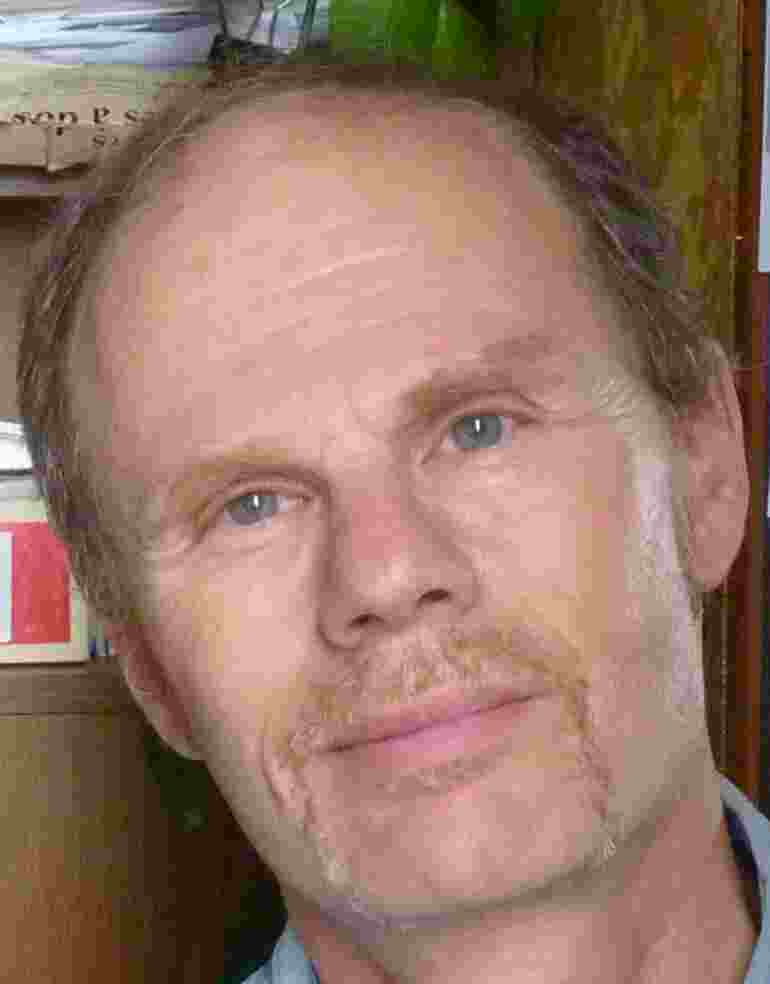 Among Robert Lewis' best ever films = (Fitzcarraldo, Life Is Beautiful, Death In Venice, Babel, Days of Heaven, A Long Walk, Wings of Desire, The Immigrants, Babette's Feast,Pele the Conqueror, Mulholland Drive).
2.6 -- LA TRES TRES GRANDE ENTREPRISE, Pierre Jolivet
Four workers, missing incriminating data for an upcoming court case, volunteer to infiltrate a highly securitized chemical conglomerate. Entertaining, cleverly scripted; its brisk pacing a function of both suspense and the engaging, up-close relationship dynamics. Slick jazz sound track by Mano Katché.
2.5 -- SPECIAL CORRESPONDENTS (ENVOYES TRES SPECIAL), Frédéric Auburtin
Two journalists, hiding out in Paris, fake direct radio broadcasts from Iraq. A riotously funny film that doesn't pretend to be anything other than light and entertaining: the cinematic equivalent of happy hour.
3.0 -- COCO CHANEL & IGOR STRAVINSKY, Jan Kounen
The Stravinsky effect: his avant-garde music on the polite society of his time, and the force of his personality on, the first to wear pants, designer Coca Chanel -- and her E-sharp major effect on him. The film wisely does not try to explain genius. Films that do fail miserably ("Amadeus" and "Round Midnight" are two notable exceptions). Instead, Kounen explores the intense and passionate relationship between Igor & Coco, and how it informed their creative life. Sumptuous, Chanelesque period sets, designs and 'fragrances,' and electrifying, script-equivalent music from the master. A rite of film not to be missed.
2.5 -- PLEASE PLEASE ME, Emmanuel Mouret
An initially intelligent romantic comedy (first 15 min.) that reverts to the formulaic what can go wrong will go wrong. Nonetheless, often inventive, at times hilarious, with engaging mix of Fernandel and Boris Vian typecast characters.
2.7 -- MADEMOISELLE CHAMBON, Stéphane Brizé
Small in scale, large in effects, Brize's 4th film is an homage to that very deliberate and precious method of filmmaking (not yet under seige) that is specific to Europe. A happily married man (housebuilder) meets the refined school teacher (violinist) of his young son. Small things happen cumulatively, changing their lives in a big way. Emotional impact benefits from note-perfect pacing, excellent casting, and a laconic script that is wisely delegated to the stirrings of the heart. The ending will not satisfy everyone.
2.7 -- BE GOOD (SOIS SAGE), Juliette Garcias
An enigmatic young woman is coping poorly after being let go by an older, married man with whom she was having a relationship. Her behaviour becomes increasingly remote and bizarre as she follows him at a distance before revealing to him that she knows he's her father. A suspenseful, brooding, moody film that turns on the stillness and depths of summer imagery supplied by small town life in France.
2.7 -- THE ARMY OF CRIME, Robert Guediguian
Set in France during WWII, about an ethnically mixed group of heroic resistance fighters and the varied response of the general population during the Nazi occupation. Film doesn't allow for much grey in its portrayal of good and evil, but at 140 minutes, it's gripping from beginning to end.
2.4 -- A DAY AT THE MUSEUM (MUSEE HAUT, MUSEE BAS), Jean-Michel Ribes
A highly original satire on the art world and museum culture; the arbitrariness of the values and meanings we assign to art. Despite the all-star cast and several brilliantly conceived scenes, the serious questions this film asks of art are undermined by an over-indulgence in farce and low brow humour.
2.8 -- THE OTHER ONE (L'AUTRE), Pierre Trividic & Patrick Mario Bernard
An older woman, for no apparent reason? or pre-emptively? or in fantasy? breaks up with her younger boyfriend -- but can't let him go, and obsesses over his new girl-friend. Thus begins her decent into madness. A disturbing film with a pacing and mood all of its own. That no explanations are offered for anything could be viewed as an affectation. Powerful opening isolation shots of the city of lights (Paris) at night. A cumulatively, complex performance by Dominique Blanc.
2.6 -- WELCOME HOME (SUR TA JOUE ENNEMIE), Jean-Xavier de Lestrade
A disturbed adolescent, after murdering his parents, returns home after 13 years in prison, looking for forgiveness from his sexually reckless sister. But can he forgive himself? A crime and punishment drama that does not rise to the occasion of Dostoievsky.
2.4 -- SECRETS OF STATE, Philippe Haim
A slick but formulaic counter terrorist film that explodes the dirty business of training (brain washing) agents and terrorists, who count for nothing next to their respective causes. Not enough emphasis on the fascinating agent/terrorist symmetries; too much plot manipulation.
2.5 -- FRANCAISE, Souad El Bouhati
Unable to make ends meet, an Arab and his family move back to Morocco. His French-born daughter revolts against the decision and vows to return to France. Will family and tradition allow for it? A subtly conceived clash of cultures film not helped by an uneven script and thinly drawn secondary characters. Making a strong case for staying put is the hypnotically gorgeous, sun-kissed landscape in the olive growing region of Meknes.
3.0 -- ONE FOR THE ROAD (LE DERNIER POUR LA ROUTE), Philippe Godeau
Gritty, affecting, instructive drama about a successful journalist who checks into a rehab center for alcoholics. Wonderfully nuanced performance from Francois Cluzet (and entire cast). A well researched script that does not hold back in its sometimes unbearable baring of the alcoholic soul on ice.
2.9 -- FAREWELL (L'AFFAIRE FAREWELL), Christian Carion
Refreshingly unglamourized account of the sometimes mundane (but always lethal) aspects of spying (moles) in the Soviet Union just prior to the collapse of the Berlin Wall. The tension of the film is owed to the juggling of family life and commitment to an ideal. Juggler beware.
2.4 -- EDEN IS WEST, Costa-Gavras
Forced to jump ship and swim to safety, an immigrant ends up in a nudist resort, and thus begins his many misadventures in his new country. His dream is to get to Paris. Without papers, without money, his plight divides the world into two camps: those that want to help and those that want to help themselves. Film couldn't decide if it wanted to be a drama or comedy, meaning the Chaplinesque approach to the very serious problem of immigration will not be to everyone's liking. From one of the great director's of his time who gave us the masterpiece "Z," his latest gets a C minus.
2.5 -- LOVEBIRDS (LES INSEPARABLES), Christine Dory
Love & Addiction. Boris and Sandra are a new couple. Sandra, saddled with a double-digit IQ, is addicted to Boris (a talented artist, of course); Boris is addicted to hard drugs. We already know Boris loves drugs more than any human being, which is why Sandra's addiction and Marie Vialle's mature performance is what carries (almost recommends) the film.
2.2 -- A REAL LIFE (AU VOLEUR), Sarah Leonor
Contrived drama about a thief and the school teacher who is fatally attracted to him. Sharing a blitheful disregard for the future, the 'two for the road' end up as fugitives (not unlike Bonnie & Clyde) on a boat on river, but we suspect their pastoral is not the stuff of eternity. An unsatisfying, rudderless film that yields few surprises.
2.7 -- THE CONCERT, Radu Mihaileanu
Fifteen minutes into this comedy drama, you already know how it's going to end, that it's a feel good film, that the undisciplined, unpracticed Bolshoi Orchestra will make it to the podium (in Paris) on time. Inbetween, you'll be (mis)treated to lots of gags, slapstick and craziness as well as the plight of the Bolshoi's Jewish musicians under the Soviets. But the last 15 minutes are so joyous and uplifiting and madly inspired, you'll leave the theatre convinced you've attended a very good film. And whatever are your views of the composer Tchaikovsky, there is absolutely no denying his great moments, which in this film belong to his celebrated violin concerto (Opus 35).