a blog with a difference
PAUL LIGHTFOOT

by
LYDIA SCHRUFER
_____________
Are pictures worth a thousand words? Artist Paul Lightfoot isn't taking any chances; his writing inspires his paintings. Lightfoot is an English artist with a studio in France, whose work is a combination of art and literature. Prevailing Winds, the name of his blog, is based on stories and writings that look at the curiosities of life with an innovative approach to the visual arts.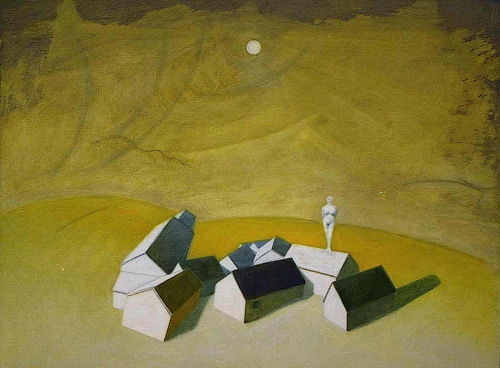 Like Ruben Cukier, our other featured artist in the current issue, Paul Lightfoot is self-taught and works in the surrealist style. Love, death and the relationship with our environment are grounds for stories which are made into paintings. The blog, at this juncture in his career, is his principal concentration, although the writing -- if not already -- will eventually be painted.
With the ever increasing popularity of blogging, Prevailing Winds is an artful innovation and definitely worth a visit. To learn more about Paul Lightfoot's art and blog, visit his websites.

www.plightfoot.co.uk/blog

www.plightfoot.co.uk