My generation of Montreal musicians got burned, man. When we came up in the late '70s and '80s in a PQ-dominated, referendum-mad Quebec there was close to nothing even resembling an anglo music scene here: a handful of punk/alternative bands hardly anybody cared about -- with the possible exception of Men Without Hats, whose success originated out of England anyway -- and a whole lotta bar bands doing Zeppelin covers at shitholes like the Moustache, a rocker bar directly across from the old Forum.
The biggest local bands at the time were a fuckin' Styx tribute called Traxis and the Blushing Brides, who pretended they were the Rolling Stones. CHOM, which had actually been a relatively cool FM radio station earlier in the decade, if and when they could be bothered to champion local bands, would hype these fuckin' cover groups as if they were actually something, smugly ridiculing punk/alt bands like my own as novelty acts because we had the audacity to write our own songs and, in their eyes, couldn't play to begin with and wore funny looking clothes. Montreal was a virtual musical wasteland back then, and anybody who wanted any recognition for their shit had little choice but to flee to Toronto, New York, London, L.A. . . . anywhere really; it felt like musicians in Regina had it better than we did here.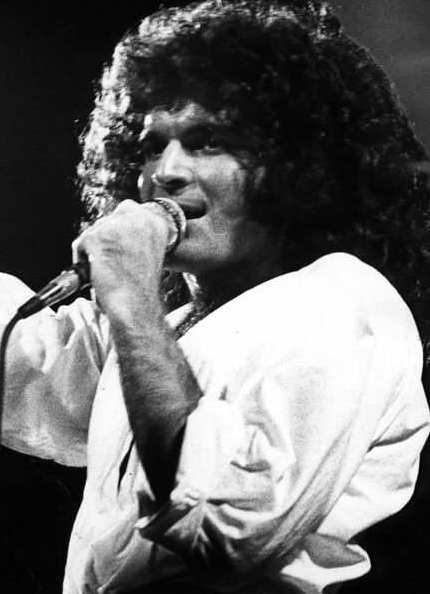 Yet only a decade earlier, back in the swingin' '60s/early '70s, there'd been a legitimate anglo music scene in Montreal. Damn, it rivalled the relative prosperity of the scene today. Artists like the Haunted, the Rabble, JB and the Playboys, April Wine, Gino 'fuckin' Vanelli, Andy Kim; these dudes were making records locally and reaching audiences across the continent. English Montreal, before everybody got spooked by Rene Levesque et al and fled for more welcoming pastures, had a genuinely happening thing going on. And at least part of the credit for that has to be attributed to a local TV show, produced by CFCF 12, called Like Young.
Like Young began life in 1962 as a way for Channel 12 to reach the then enormous teen market. "You have to realize," says Jim McKenna, who at the tender age of 17 scored the gig to host the program, "at that time there were more Canadians under 25 than at any other period in history, so we were just responding to who the audience was. Back then stations like CFCF had to do a lot of local programming. CTV wasn't even a network yet, so each station had to produce a lot of its own content. Like Young was just one of many shows CFCF 12 put together."
Although initially an education/info-entertainment thing for the youngins – "our first shows featured stuff like Ukrainian folk bands and teenagers talking about arts and crafts," recalls McKenna today. Like Young soon morphed into an all-music show, showcasing pretty well every major – and minor – artist who ever passed through Montreal in that most musical of decades. The Beatles, the Stones, Martha Reeves, Stevie Wonder, Diana Ross, Tim Hardin, The Haunted, Joni Mitchell, Tommy James and the Shondells, Joe Tex, Ben E King, "basically if you had a half-way decent single in that decade you probably would have been on Like Young – and almost certainly if you were a Montreal or Canadian act."
Most interestingly, the show was shot live-to-air every Saturday night from 6 to 7 pm, with none of that lip-synced stuff and kids dancing to the hit parade common to other youth shows of the day, like American Bandstand. "We had the perfect time slot," recalls McKenna, "because say a group were performing at the Forum or Esquire Show bar, we could get them on shortly after they'd done their soundcheck and before they had to be back at the venue for their gig. When we couldn't get a band to come play live in our studio, like, say, the Beatles, then we'd send a crew to film their show and I'd go over and interview them, airing it the following week. We ran a lot of film clips like that, shooting artists backstage, at their rehearsals, recording sessions, but the vast majority of Like Young was shot live-to-air in the CFCF studio."
The format worked. According to McKenna, by the mid-1960s Like Young had become a Saturday night Montreal tradition that was killing not only in the local ratings, but nationally as well. "We were getting three times the audience in our time slot than all the other stations combined."
In 1971 the show got picked up by Dick Clark's empire and started airing prime time in all the major U.S. markets as well.
"Like Young was the first ever Canadian program to be syndicated to the U.S," McKenna offers proudly. "We always wanted our show to be somewhat redeeming, to be hip, and by that time we were well into the Woodstock era, a spirit Like Young fully embraced. I suspect Dick probably figured he could reach an audience with us that he simply couldn't attract with the American Bandstand format anymore."
Looking back, McKenna reckons much of Like Young's appeal came from the variety of acts they'd book on to the program. A typical Like Young episode could include a band like Alice Cooper or the Blues Magoos alongside the likes of Tom T Hall, the Turtles, and/or a couple local acts like Andy Kim or The Wackers.
"We had such a wide gamut of artists on our show. We'd have these so-called "underground artists" alongside country, R&B, and bubblegum acts. Basically whatever was happening is what we'd have on. We never had a policy of "we do this, we don't do that." Whoever was coming through town or coming on to the scene would generally find themselves on our show."
Not all of the "underground artists," however, were as certain of Like Young's hip quotient as McKenna might have been. "I remember when Frank Zappa did our show," recalls McKenna, "He was at the height of his hipness then. He'd even recorded a two album set with Wild Man Fischer – this totally psychotic freak he found on Sunset Boulevard. I mean, Warner Brothers would have let him produce anything at that time. Anyway, off-camera the guy was intense but friendly, but as soon as he got on-camera he suddenly became this big counterculture creep, saying stuff to me like "I don't really dig doing these stupid interviews," giving me a rough time, being aloof, challenging me on everything, not answering questions, basically just putting me down. He certainly wasn't all that aloof or anti-establishment when it came to the record business though. His record exec told me that when he met him at the airport the first thing Zappa wanted to know as soon as he got off the plane was how his sales were doing."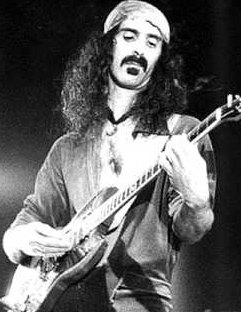 "You see, a lot of these bands wanted to be counterculture", McKenna continues, "they weren't getting any AM radio play, they were appealing to a druggy, underground, FM radio rock crowd. So when they'd get on television they sort of had to portray that they weren't buying into any of this commercial TV bullshit, that they didn't need it. So I'd often have to deal with these artists like Zappa. And yeah, it could be embarrassing sometimes."
Funny enough, it was actually comedian Jerry Lewis who, of all the performers who visited the Like Young set, McKenna recalls as being the most difficult.
"We generally only had rock stars and singers on the show, so having him as a guest was weird to begin with, but he wanted to be on because he had a new movie coming out and knew we could deliver him big numbers. Anyway, apparently Lewis arrived at the CFCF studio with a sirens-blazing police escort and decided to stumble on to the set unannounced, hamming it up something fierce while shamelessly milking the audience for applause."
"When he finally sat down for our interview I didn't have much prepared for him so we just talked about his new movie for awhile. After that subject was exhausted I threw him some softball question and suddenly this dark look comes over his face and he turns on me, grabs the mic out of my hand and shouts "Let me teach you something about comedy, boy!"
So he starts lecturing me very loudly for awhile and then just stops in the middle of his rant, screams "Who needs this!" drops the mic to the floor and walks off the show. To this day I still can't watch that asshole on his Telethon with his fake sincerity and crocodile tears. He was probably the biggest jerk I ever encountered."
"That was the thing about being live to air," says McKenna, "It was like doing a Broadway show and it was opening night every week. It was an amazing high. Every week I'd do a show and then come home and pour myself a drink and get into a hot bath just to try to come down because the adrenaline was so high. It was an exciting effort because you were on edge all the way through. But it was also really fun."