MONTRÉAL EN LUMIÈRE PUTS ON A 'TANGOLIZING' FESTIVAL = 2013 PROGRAM

Imagine spending time feasting on Argentine food, taking in live concerts of music, circus and dance that rhythmically capture this country's culture, then being spirited away to different territories to hear a multitude of non-Latin musical styles also reflected in remarkable dishes whose gourmet greatness extends far beyond the Argentine palate?

This year, February's favourite festival offers over 47 invited chefs from Argentina, Philadelphia and Saguenay-Lac-Saint-Jean who are pairing up with Montreal chefs inside their distinct kitchens, turning the pages of local menus, and completely changing their content cook up exciting dishes whose flavours favour their respective region.

The festival's sparkle is heightened with prestigious VIP presence. Master chef Francis Mallman from Patagonia is the festival's Honourary President regarding the food feast. At Europea Restaurant, this star chef will be serving a seven-course menu alongside Europea's top chef Jérôme Ferrer. The meal will bring to the plate crusted white fish and lamb confit with guajchalocro from Jujuy, along with other unique culinary creations sure to enlarge your food vocabulary and preference for fiery Latin American cuisine. Interesting that Europea Restaurant's head chef, Luciano Tordado also hails from Argentina.

The two Honourary Presidents for Lumière's 70 show-stopping theatrical, dance and music spectacles are the astounding Alain Lefèvre and Daniel Piazolla. M. Lefèvre, an internationally acclaimed pianist has created an inspirational collection of compositions on his album Fidèles Insomnies and Jardin d'Images is profoundly moving. As an officer of the Order of Canada, Chevalier de l' Ordre de Quebec, he was illustriously recognized as a genius composer by SPACQ - garnering the André Gagnon Award. His concert takes place February 23 at Place-des-Arts.

Daniel Piazzolla, grandson of Astor, this drummer has collaborated with the likes of Chick Corea, Gloria Estefan and Gary Burton – to name a few. His hot avant-garde jazz sextet, Escalandrum will be performing March 2nd at l'Astral.

Montréal en Lumière lights up la belle ville from February 21st to March 3rd. The website: www.montrealenlumiere.com
RESTAURANT AND MUSIC REVIEWS
Get Ready for the Great Gonzalo Gala of Food - a Feast for ALL Your Senses
Inside the stone walls and gorgeously lit shelves brimming with jars, canisters and bottles of spices, vinegars, oils, homemade tiny roasted marshmallows and all kinds of sweets and more -- all the creation of Laurent Godbout -- owner and master chef of Chez L'Épicier, diners were treated to an astounding 11-course meal created by the invited genius, Chef Gonzalo Aramburu, who for seven years has been amazing diners at his own restaurant in Buenos Aires.
For this chef, each plate serves as a mini stage and the actors on it are the various tantalizing foods -- each having a significant own role. The director of the entire show is Chef Gonzalo himself. In fact, I wasn't surprised to learn that this 30-year-old magician of Argentine contemporary cuisine once studied theatre formally. He's traveled the world, having left school at the age of 18. He entered into New York, Chicago and Europe's best restaurants to cook -- after having graduated from the prestigious cuisine school of Le Notre in Paris. Culinary epicureans on a quest find their Utopia once they experience the creations of this magnificent wizard of molecular Argentine cuisine.
What one must understand about each dish is Chef Gonzalo's modus operandi. He is intent on demolishing a static presentation. Each item on the plate stands at varying levels, offering different textures, smells and colours. Swirl it together -- and often you are encouraged to do so -- for it would seem his philosophy involves interaction above and beyond opening your mouth. Take for example 'Paint,' the starter for the evening.
The plate had three tiny jars resembling those that hold artist's paint that actually were used to paint a gorgeous wafer. This colourful trio offered creamy aioli, a purée of roasted pepper with pine nuts, and basil and spinach. There was even a paint brush on the plate that I used to create my artist's palette which completely satisfied my own palate. (I think he intended to create a palate pun for this dish). It was so much fun and wonderful to taste.
Another starter I loved was the Algarroba blinis (blinsks) with marinated salmon and hollandaise espuma (foam). Orange caviar rested demurely on it. There was also on the same plate a Parmesan crème brûlée that was divine -- as was the soft perfectly round creamy foie gras which was flavoured in orange. Still, the culinary chorus line-up is not finished! There was also a tangerine pumpkin soup served in a demure cup. It was hot on the inside and cold at the bottom -- a refreshing contrast in temperature -- yet another of this chef's iconic trademarks.
Another dish was I enjoyed was the salad. Typically, the entire act was layered in all kinds of delicate little leaves and vegetables. Soft goat cheese could be found in it. Of course the egg, quail and truffle plate sent me to even loftier heights. Barley risotto also added surprise to this tasty combination. Then a glass bell jar, mini tureen appeared at my table. My waiter, Christian lifted it to reveal a swirling tiny tornado of smoke whose aroma was pine wood. This dazzling item was coupled with the scallop, wild arugula dish that was nothing like I had ever seen or tasted before. Three kinds of mushrooms: Portobello, honey and Paris enhanced the flavouring and textures even more.
The surprise also continued with my crispy prawn that was set on top of a sleek black piece of volcanic rock where upon it sizzled hot. This was utterly exciting. The fish theme continued with his deliciously cooked John Dory feature that was fresh out of Lake Ontario. Fizzing foamy and airy oyster water rode piggy back on it. Also forming part of the edible unit was quinoa and truffle lichen. The cauliflower and olive oil purée was great, but nothing could top this quixotic surprise: the quinoa was coloured in cuddle fish ink!
Beef ragout in corn cream with ever so slimly sliced grapes (white inside) and garlic 'air' with pecans was the next thriller. The garlic infuses flavours into the foam -- a traditional dish but the air is Chef Gonzalo's own innovation. It was exquisite to behold and to taste. A piglet piece followed with quince sorbet and that in turn was followed with a tender piece of filet mignon and three potato variations: one crisp wafer stood tall, tiny roasted one and a purée. The dessert of fig ice cream, pineapple with some lamb juice, a spice mist and pistachio crumbs was the sweet finale.
Chef Gonzalo Aramburu takes you on a wild adventure that you can't forget. See it, swirl it, paint it, dip it, cut it, feel it, smell it and above all -- taste it. Each dish is an edible masterpiece which you will never forget! Bravo!

Appassionata Showcases Young Talent
The sound of this 20-member orchestra is lively and exciting. Led by Daniel Myssyk, the 11-year old lush ensemble focuses on classical compositions from all the great masters. Last night (February 26) inside the majestic Bourgie Hall, the program centered around the theme of light, and with this in mind, Stravinsky's "Dumbarton Oaks" was superbly performed along with Haydn's Symphony No.97 in C major, Hob.I:97. Crisp, spritely and magical timing brought ebullience and joy to our ears.
The orchestra has an agreement with the Canadian Music Competition to feature young talents who have walked away as winners. The evening introduced us to the gifted clarinettist Joshua Zung. A Grade 11 student at University of Toronto Schools, this teenager produced marvellous clarity and expression as he performed Rossini. What tone and confidence! Another talent featured was pianist Jean-Michel Dubé. He is Van Cliburn in the making. He polished off the Beethoven concerto with remarkable variations in technique and touch. His expression and technique were excellent. The soprano Flore Valiquette gave Mozart's "Exsultate, jubilate" a noble attempt, and her high notes are great, but I noted some unnecessary force in her delivery at certain parts; she has a rich tone that carried a little vibrato with it. I think she is going to go far; she is also extremely expressive on stage and beautiful to watch.
My one criticism of the night was the need for the composer to indulge in a ten minute palaver about the merits of the Stravinsky, which was longer than the duration of the piece, and, nota bene, not a word in English. Likewise the contemporary composer Stewart Grant whose work "Lux" was played to full orchestra also spoke too long to explain his creation. Music needs no explanation, and if it must be, please keep it short and bilingual. That was the only dark part of an otherwise light-filled concert.
Getting a Terrific Taste of Argentina's Regions with Chef Paula Comparatore
Portus Calle Restaurant has a star chef there. Her name is Helena Loureiro. She has taken Portuguese cuisine to a whole new level, and during the festival she teamed up with Chef Paula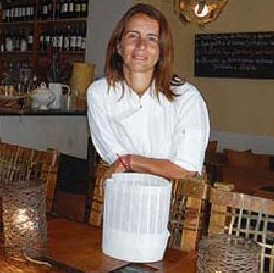 Comparatore to bring to us the incredible culinary talents of this star chef who owns and runs two restaurants in Argentina -- El Federal and La Perichona -- housed in la Casa del Virrey Liniers Museum. Chef Paula, as everyone calls her, created a 7-course feast that featured her country's bounteous regions. We all took a trip into the diverse dishes that reflect the superb flavours and imaginative combinations that delight the palate of the people, especially those savvy enough to dine at Paula's two restaurants.
She is the first Argentine chef to venture into aboriginal cuisine -- the first one to introduce indigenous influences in the country's modern-day cuisine, and as such was and still is a pioneer researcher in their local foods. She often visits the Machupe Indians and
utilizes their merkey -- a mixture of naturally smoked pepper and coriander. She is a big fan of the Araucaria pine fruit that comes from Mapuche in Patagonia. She gets hold of rare herbs and makes them known to a modern-day
Chef Paula describes her cooking as being "a revision of Argentine traditions." During the festival, I was thrilled to experience her great talent. Each beautifully presented dish was utterly amazing. The appetizer featured three different numbers sitting on one plate. There was a goat cheese blintz topped with a tender slice of trout. This represented Argentina's lakes in northern Patagonia. It was divine. In the middle of the plate was a mushroom tart that represented the region's valley, and the king crab delicate soup served in a tiny demitasse represented the sea. Ingenious!
We then 'traveled' to the Salta province in the north west of the country where we were treated to an extraordinarily delicate empanada of goat cheese, green and red onions, served with a side cup filled with a gentle spicy sauce of rocota -- a small pepper that grows in the Andes. This creation was addictive.
The second main dish brought us to the north-east province of Misiones where you'll find the famous Iguazú Falls (where "The Mission" was filmed). The food was getting more and more euphoric. For this region, Chef Paula created a slightly crispy croquette of Dorado. It was lightly covered in coconut and panko (a special Japanese breadcrumb that is flaky and creates an airy texture) and coconut. I was reaching euphoria at this point. The sauce was sugar cane honey with coriander and ginger. Everything was so light, as if it had been crafted in a land of silk and honey.
Moving to the centre of the country we hit the Pampas. Ostrich is usually served here, but we settled for deer accompanied with the softest goat cheese. We also had chimichurri sauce to flavour the entire edible treasure. Chimichurri is Argentina's tongue-wagging staple, but it is also eaten in other Latin American countries. Used with meats, it consists of dry herbs, rosemary, thyme, parsley, dried oregano, hot pepper, garlic, red vinegar and olive oil. It was the Spanish who actually brought this to Argentina, and of course it has since found its own taste.
An interesting dish followed whose provenance is the capital itself, Buenos Aires. This dream dish consisted of shredded roasted potatoes and fresh herbs, a grilled shrimp, an egg cooked at 65 degrees with a garlic mousse with a touch of tomato. Totally weird and wonderful!
Two more dishes followed. The first from the south east province of Ushuaía consisted of a piece of black Barge fish bordered by two sweet little muscles in white wine served with a potato puree, olive vinaigrette flavoured with orange and anise was superb. Her vinaigrettes are astounding, as are her sauce mixtures. Finally braised lamb flavoured with Chile's merquen spice and Malbec wine with quinoa, mushroom and carrot ragout was the finale before dessert. I loved the three little dessert numbers that echoed back to the opening with its three appetizers. The passion fruit and wild berry parfait-type treat was immeasurably magnificent.
Portus Calle, with exciting ambiance and highly affable waiters and managers who casually banter with you, is a trip on its own. The whole place is abuzz -- full of sparkling vitality and energy. What's more, you can see some of the last minute preparations. Take a look at the restaurant's long front work station counter where Helena and her chef assistants work.
Chef Paula Comparatore created unforgettable menu. She is as authentic and charming as any chef could be. Her winsome face always wears a huge smile. "I love cooking, and have been doing it since I was 11." Who would have known she had been a vet for some ten years before she decided to make her passion her profession. She is amazing!
By the way, wines from Latin America and Portugal were appropriately matched to each dish.
Alain Lefèvre Reveals his Soul in Remarkable Concert
No matter what composition this incomparable composer performed last night inside the stunning Maison Symphonique de Montréal, each original work contained the singular elements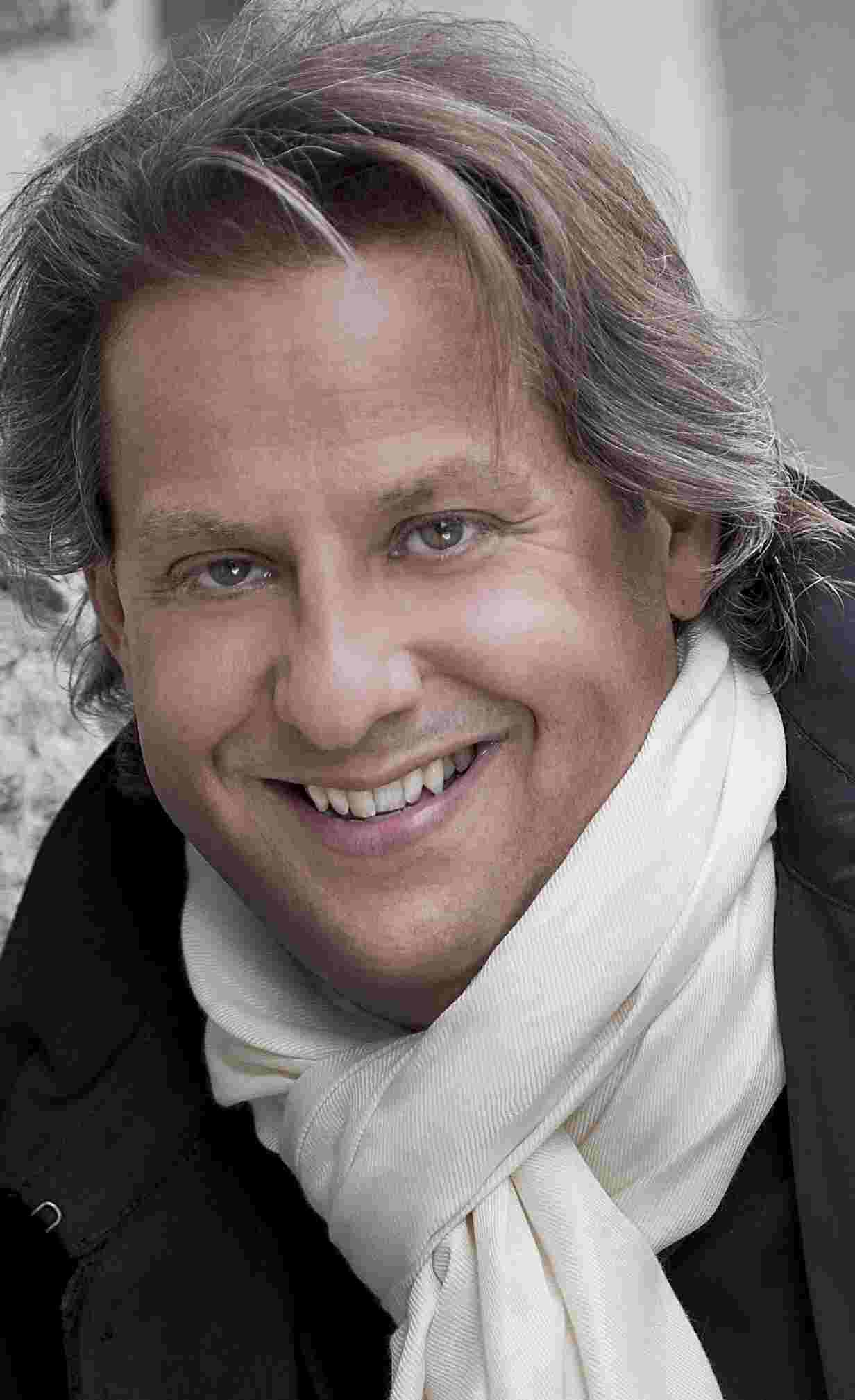 of genius, stamina, melodic rapture and bounteous passion that left us all breathless.
Who is this magnificent artist whose prodigal creativity expressed throughout his life's journey has led to the staggering brilliance of composition, and heart wrenching emotions translated into sounds put into the powerful playing of his piano music that he has brought to prestigious stages, intimate venues and schools all around the world? His music is touching, playful, exciting, humorous, lyrical and terrifying, too. It resonates a universal truth though it originates from one man.
Alain Lefèvre is your genuine article. Despite his iconic herculean powers of performance, underneath the awesome pianistic mastery, there lies a real person who, like us all, has experienced life's turbulence and treats. And so, last night Mr. Lefèvre revealed the origins of inspirations for each work he performed. In such pieces as "Fidèles Insomnies" which revealed the brutality and betrayal of being beaten by bullies in school. This work reveals the pain he endured. It was so moving, as was the three pieces he created, inspired by a certain teenage boy at a school who always waited every Friday for his father to visit him, saying his father loves him; but his father never came. I was moved to tears by the touching sadness in this work. I nearly cried.
Indeed, Mr. Lefèvre is not without great humour, wisdom and irresistible charm. With wonderful wit and yes, pathos, he entertained us with personal anecdotes that revealed the sadness and hilarity behind his compositions; we were treated to the raison d'être behind many of the pieces he performed.
I loved his encore, "Les petits lapins," written for kids enclosed in dark Ville Émard schools who lacked sleep. He had composed a fantasy about rabbits going everywhere, and so this piece was so playful and funny and although it sounded so simple, it contained intricate rhythms and technical difficulties with accelerating speeds that typify many of his works.
Mr. Lefèvre has traveled the world, performing in Russia and China, and the anecdotes he told about his performing in these places was very funny. In Russia, he performed for his encore "Balalaika," an original he composed overnight there. The trills were amazing! Another thrilling work comprising three pieces was about Greece -- his favourite country These pieces were so vivid: "Ilios (sun)," "Thalassa (sea)" and "Anemos (wind)," brought me sunshine, rippling waves, fishermen's' boats bobbing on the waves that soon turned ominously wild in their wicked watery ways intent on sweeping up some fishermen, the suns' rays. The tranquility and utter pristine beauty of Greece's sea flowed like a never-ending scene before my eyes. His music transported us away from the cold of February into a land of beauty. Closer to home, his "Jardin d'Images" created the stunning landscapes of Quebec, too.
All his anecdotes were related in French in entertaining ways. Maybe, I missed some words, but it didn't matter. It was his music that took us on a journey into his soul -- one that is profoundly deep - steeped in a well of powerful emotions and hues and hubris that demanded to come out through musical composition. His technique is beyond words; his love for life is as vast as the Greek sea, and we are only to happy to sail away with him as he leads us with his piano into musical paradise.
Photo © Caroline Bergeron
Francis Mallmann's menu offers authentic fiery cuisine from Argentina
Master chef Francis Mallmann owns five restaurants in all corners of Argentina. He is a pioneer in this country's cuisine, and what is most amazing about this Parisian trained chef whose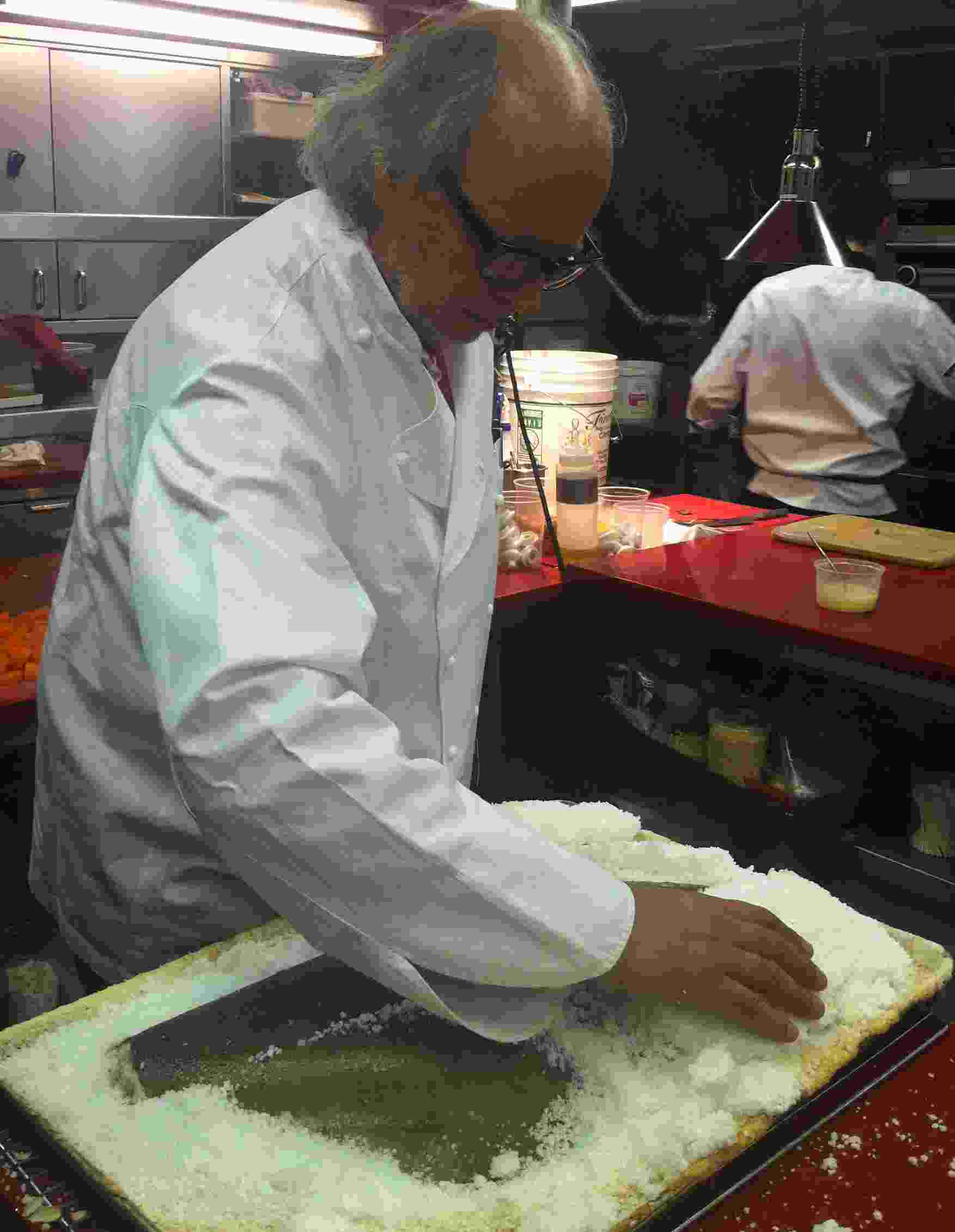 cooking is based in the great gaucho traditions, centres around this fact: everything is cooked on fire above -- below the food that is being cooked. At Europea Restaurant headed by Chef Jérôme Ferrer, I was treated to some of the exquisite dishes to be served as part of a multi-course meal in his role as Honorary President of the Festival.
Working with Francis Mallman and Chef Ferrer inside the latter's kitchen at the restaurant was a pleasure for them both. I want to point out that Chef Mallman is a big believer in simplicity and the greatness of fire-prepared food. He is also a believer in red vinegar, and I must say the appetizer of king crab with its sautéed vinaigrette garnish was inspirational. If silk could have a taste, he created it.
He is a patient chef whose technique relies on slow cooking, raising the temperature slowly from 70 degrees to 2000 degrees for some dishes.
I also loved his delicate halibut prepared in salt, and the amazing meat platter. His special sauces, including a Creole with its stunning oregano puree was amazing. Indigenous herbs created immaculate flavours. His dessert flan accompanied with a sour cream mixture and kumquat on the same platter was divine. The flan tasted like roasted marshmallows. Wood is his favourite material to use for preparation; he says bread and fire speak a universal language -- primeval elements for eating the staff of life that brings people together.
Born in Patagonia and a lover of nature, Chef Mallmann reigns supreme as Argentina's ambassador of authentic cuisine. He does not believe in fusion cuisine or the notion that certain foods require certain wines -- the exception being asparagus.
His food is so delicate and the fiery result is unforgettable. He opened his first restaurant in Argentina, and he gave it no name at all. Ironically, his name is known around the world -- one of the few chefs in today's world who believes in the beauty of freshness and Argentina's timeless traditions where fire and food are magnificently married.
His VIP dinner takes place on February 22 and 23 at Europea. Call (514) 398-9229 for reservations
2012 MONTRÉAL EN LUMIÈRE
2011 MONTRÉAL EN LUMIÈRE
YOUR COMMENTS
Email Address
(not required)