LONGUEUIL'S
2008 INTERNATIONAL PERCUSSION FESTIVAL
report filed by Robert J. Lewis & Marcel Dubois
Longueuil's annual International Percussion Festival -- a music happening with an emphasis on percussion -- is getting bigger and better every year, in part, because more and more locals and tourists are realizing that Montreal's cultural and festival charms aren't restricted to the Island of Montreal.
Cross the legendary Jacques Cartier (the bridge with a 1001 views including panoramas of the former Expo 67 Site and Gilles Villeneuve's Grand Prix track) and you'll find yourself in the heart of 400-year-old Old Longueuil, whose principal street, St. Charles, has been converted to a 5-block long pedestrian fare of canopied restaurants and bars, music stages and makeshift boutiques that offer everything from arts and crafts, local food specialties, clothing and musical instruments.
Since the Longueuil Percussion Festival starts up on the heels of the world famous Montreal Jazz Festival, it's only natural to compare the two venues, where you'll find plenty of reasons to opt for the former. Towering above the music venues of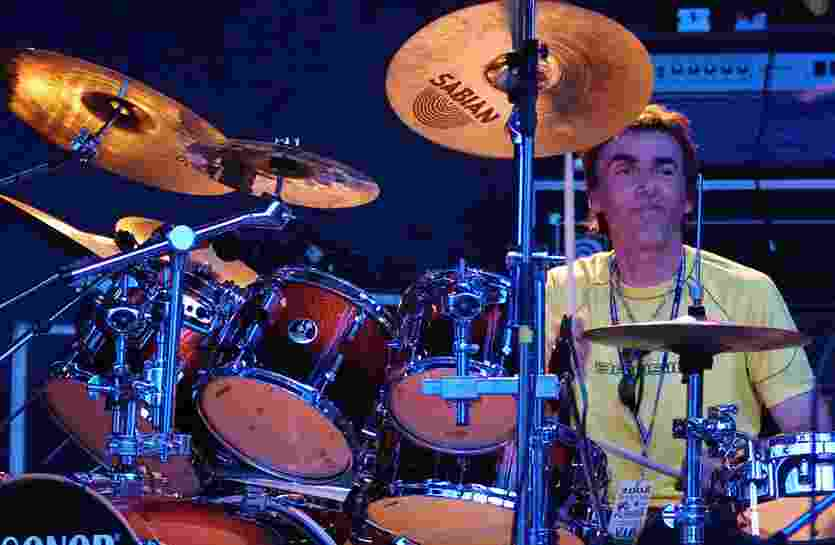 Montreal's downtown festival are the city's skyscrapers, which are responsible for the concrete jungle/canyon effect: the pace is faster, the crowds thicker, the commercial aspect much more in evidence.
The first thing you notice about Old Longueuil is that authentic French Quebec has been preserved, especially the many turn-of-the-century cottages that feature spacious verandahs and elegant mansard roofs. No less interesting are the older commercial buildings, several of which are crowned with mini battlement crenellations, while others are enhanced with sleek, albeit understated, soffits that speak to a different era and different set of architectural values. Last but not least are the classic greystones that hearken back to the 18th century.
And almost everywhere, but especially in Park St. Mark, you'll find yourself under the shade of sky-high trees where the living is easy and family activities abound. Throughout the day on everyday of the festival there are percussion and dance classes for kids and adults, circus and clown performances, playgrounds for rock climbing and crafts and surprise food giveaways. And a key detail
worth noting: the entire festival is free, and that includes 10 major concerts that begin in late afternoon and run to near 'the midnight hour.'
The first two days of the festival paid tribute to the magnificent music of Cuba (Salsa, Merengue). The beat and infectious counterpoint rhythms provided by the group Asere guaranteed that hips and haunches that had been shut down by six long months of winter would not stay still: young and old were limb and lithe, reminding one and all that there is no therapy like music for body and soul. Earlier in the day, virtuoso guitarist Robert Michaels and two dancers put on a show that melded flamenco with energizing pop and rock influences.
The third and biggest day of the festival opened with Congolese singer percussionist Jeff Kavanda who introduced a variety of local instruments, a violinist, and two incredible back up girls whose original harmonies and wonderfully weighted vocal inflections perfectly captured the mood of Africa and its dialogue with the rest of the world.
This musical highlight was followed by guitarist Joby Elio and his group Caribbean Report. In a rousing set, they demonstrated the easy compatibility between Jazz and Island music. The blowout concert was aptly delivered by local rocker Martin Deschamps whose raw rambunctious voice filled the Longueuil sky with fireworks of a different kind. His love and affection for the 5-block deep crowd was reciprocated "a thousand kisses deep."
For day number four of the fest, despite the rain delay, there was the annual parade, followed by a testosterone rumbling dance and costume show that featured the thong-clad, buttock stopping Carnaval de Rio gals whose exoticism and shimmying were especially appreciated by the transfixed male contingent.
The festival's final act was reserved for the thunderous Japanese percussion group Arashi Daiko, who besides closing down the show were already reminding us that next year is only a drum beat away.
Behind every successful festival that has programmed scores of activities, there is an organizational keystone that makes it all run smoothly. Congratulations go to the ever-present, multi-tasking France Cadieux and her highly competent team for a festival that unfolded like clockwork. I can attest that in terms of organization this festival compares favourably with the very best. And it takes place only five Metro stops from downtown Montreal.
If you have already decided that Old Longueuil is where you want to spend more time, don't forget the free summer concerts that take place every Thursday, Friday and Saturday in Park St. Mark.
And don't forget the free August 7th Hommage à Pavarotti (Park Adoncour) at 7.30.

Photo Credits: © MARCEL DUBOIS