montreal's
2008 NUIT D'AFRIQUE MUSIC FESTIVAL
report filed by Robert J. Lewis & Marcel Dubois
For those of us who have always wanted to visit Africa but cannot because it's either prohibitively expensive or politically problematic, the next best thing is Montreal's Nuit d'Afrique Festival, now in its 22 year. For two straight weeks, Africa's most famous composers and musicians, several of whom are living in exile, bring their internationally renowned talents to Montreal's celebrated club scene (Club Balattou, The National) for sights and sounds you'll never forget.
The last four days of the festival feature a series of free concerts that begin in the early afternoon and continue until deep into the evening at Place Emilie-Gamelin (at the Berri Metro), where you'll find a simulacrum of an African market place such as you might find in Senegal and Ghana, fully stocked with African artifacts, native clothing and of course musical instruments, including the many varieties of skinned percussion instruments. Short of traveling to Africa, it's the next best thing.
Surprise guests are always showing up at the free events. This year's treat came by way of gentle poet rapper, slammer Souleymane Diamanka, who wanted to share with a larger audience the heights to which his genre of music is capable of rising. If every festival aspires to a moment of revelation, this year's belonged to the meditative poetry of Diamanka whose penetrating words were set to melodic flights of hip hop and slam.
Other highlights included great Algerian Idir, the brilliantly creative and highly original reggae from Brazil's Tribo de Jah and Nigeria's Seun Kuti.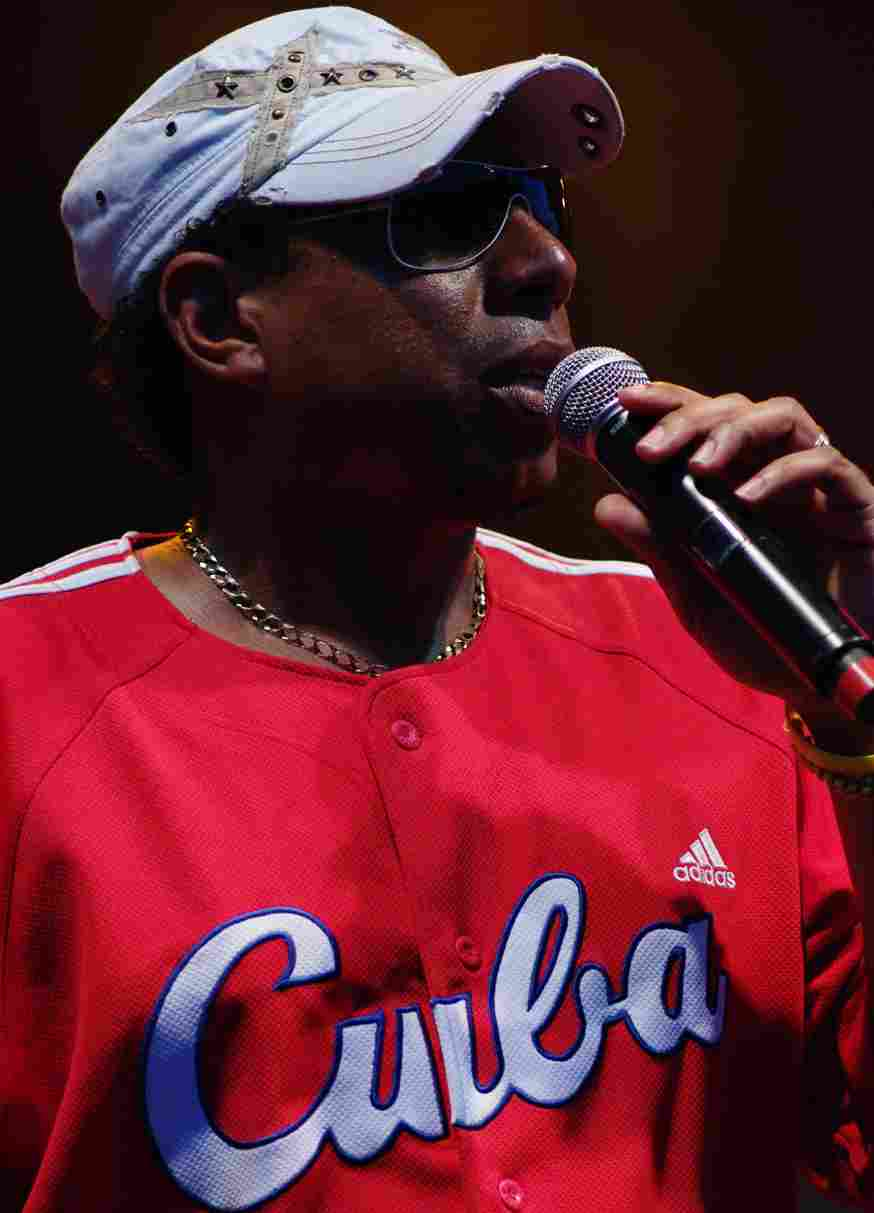 What draws crowds to the inspired programming featured in Nuit d'Afrique is not only the music qua music, but what its music has to teach us as it concerns its complex character. When we find ourselves in the embrace of what is best in Africa's sounds and soul, we're in fact discovering or rediscovering its relationship with its original music that has informed much of the western idiom, which in turn has been brought back to Africa (western ennui enhanced by technology) for yet another cross-fertilization, which is why Africa's music continues to thrive and challenge. Since a dynamic and flourishing music is one that does not recognize borders, that always looks for ways and means to reach out and ride, Montreal's Nuit d'Afrique Music Festival is a golden opportunity to discover what's new and true in Africa. Making it all happen is festival organizer Lamine Touré, who, out of musical necessity, has one foot in Montreal and the other in Africa -- and loving it.

Photo Credits: © MARCEL DUBOIS