montreal's
2008 INTERNATIONAL FESTIBLUES
Report and Photos by Marcel Dubois
In ancient Greece it was once said: "Give them bread and games." The Quebec variation would include – and 'mucho music,' since most of the many festivals that punctuate Quebec's short summers revolve around music.
If you've ever attended or seen footage of the Newport Jazz festival, you'll know that there's nothing like the great outdoors for a concert: cool grass under the feet (or rolled up into a joint), an easy ocean breeze musing at the back of the neck; you're laid back in a posture-wrecking lawn chair, the musicians are doing what they love to do – and as far as you're concerned, nothing could be finer.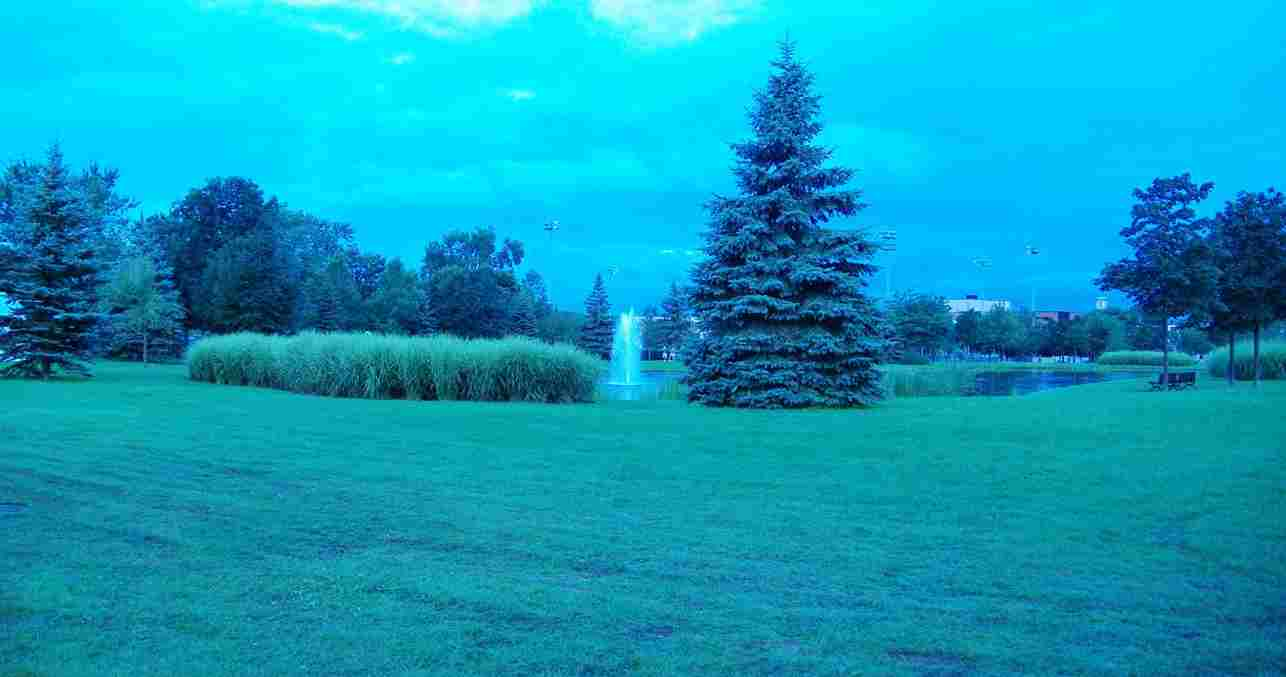 Such were the vibes for Montreal's International Festiblues festival that ran from August 7 to 10th in the very green and majestic Ahuntsic Park that is served by the Metro and is the focal point for many restaurants and bars. The park features benches in front of the main stage, shaded picnic areas, as well as monitors and activities for children. And for the duration of the festival, the Ahuntsic Community Library across the streets lends its concert hall for four blues shows per day.
No surprise that Festiblues is getting bigger and better and better attended with each passing year since the city's most celebrated festivals, Montreal Jazz Festival, Les Francofolies and Nuits d'Afrique all take place in the downtown area where instead of natural turf and tall trees you have skyscrapers and wind tunnels.
This year, despite rains that spared no one, downpours were brief and not one show was cancelled. Among the musical highlights were Vic Vogel's Big Band and invited guest, John McGale. Harp player Rick L. Blues, who makes a point of not skipping breakfast, put on show that few will forget, as did local legend Michel Pagliaro. And don't let anyone ever tell you that women don't have or can't play the blues – after all, they have to deal with men. Anik Jean, Pascale Picard and Lise Hanick made their 12-bar sound like it had been born in the DNA of heart break, hard times and a double dose of bad luck.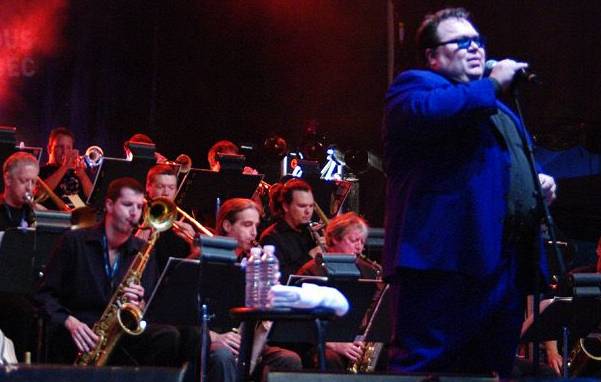 And allowing the festival programmers their well deserved due, Papa Groove set the opening night on fire with a unique blend of Afro-beat, hip-hop and blues-rooted funkadelic.
For the first time in its 10 year history, Festiblues featured a France- sponsored (double juried) competition for up and coming blues artists. This year's winner were Slim Woods who will be appearing in November in Blues Sur Seine Festival, and Power Stroke Blues Band that won a much coveted recording contract. Now that the festival is drawing fans from outside of the province as well as south of the border, much needed support is now coming in from local, regional, provincial and federal governments. Thanks to their support, Festiblues is almost free, costing a token $5.00/day.
If you haven't already figured it out, Festiblues International of Montreal has earned its place among the big music happenings that take place every summer in Quebec. Best said by legend Sonny Boy Williamson who was said to be spitting blood on stage during his last aborted tour: "I love the blues cause I've got the blues and there ain't no cure for the blues but singing the blues." And for that memorable 4-day result, kudos go to Festiblues planners that "can't do it all by myself" without the many volunteers that lent a helping hand.
Photo Credits: © MARCEL DUBOIS