the white death
SUGAR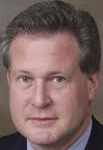 with
ROBERT LUSTIG
_________________________________________

Sugar in the morning
Sugar in the evening
Sugar at suppertime
Be my little sugar
And love me all the time
from "Sugartime" by Phillips & Echols
The Fanjul brothers, leaders in Florda's two billion dollar sugar industry, contribute to both the Democratic and Republican parties. Sugar tariffs that protect growers from foreign competition cost American consumers almost $2 billion a year in higher prices.
The Fanjuls receive $65 million a year from the U.S. Government. The brothers control 50 percent of sugar production in Florida, where they own 728 square kilometers of cane fields, under the name Florida Crystals.
These same brothers dumped 5 million dollars into the coffers of Kellogg's Inc. Did they expect Kellogg's to lower or increase the sugar content in its products?
Why are we eating more when the same foods are available? Why does the FDA allow corn starch when it knows it suppresses the chemical that tells us when we have had enough to eat?
Why are the watchdog organizations established to protect the consumer either ineffective or corrupt?
Why do they put salt in soft drinks. Surely not to make us more thirsty?
What is the Paleolithic diet? Is it a cure for Type 2 diabetes?
Like the tobacco people, the sugar people don't give a damn about your health. The good news is that it's easier to quit sugar than quit smoking.
If you are at all concerned about your weight, your sugar intake, that you've suddenly become a borderline diabetic, Dr. Robert Lustig's lecture, "The Skinny on Obesity" is must viewing.