iain ellis's
BRIT WITS:
A HISTORY OF BRITISH ROCK HUMOR
reviewed by
FARZANA HASSAN
______________________
Farzana Hassan is the author of Prophecy and the Fundamentalist Quest. Please visit her website at: www.farzanahassan.com
Brit Wits: A History of British Rock Humor by Iain Ellis is an interesting read. Published by Intellect Ltd., the book chronicles developments in British rock humour from the 1950s to the present decade -- a charming but uncommon topic for a book. It delves into the history of British rock humour by examining the past from the time of the music hall era in Britain to the current age of digital sounds.
While the author acknowledges many outside influences on British rock music, he also highlights a purely indigenous comedic strain that gives British rock music its distinctive character. It is a humour that according to Ellis "abounds in intellectual twists of logic and rhetoric, nonsense, wordplay, and pun. British rock humour embodies the music hall's "sexual innuendo and acrobatic physical comedy."
In the last century, Britain's class structure had given rise to a distinct subversive humour that would continue to evolve throughout the century. Class divisions being more pronounced in Britain than in the United States, British rockers would rebel against the tyranny of entrenched class hatred through their songs, colloquialisms and lyrics. One such pioneer of the British rock humour was George Formby from Lancashire.
Young British rockers of the 1950s were nonetheless influenced by the pervasive American rock industry. Though they were rarely as successful as their American counterparts, they continued to emulate American icons. The Teddy Boys were an example of American-inspired British rockers who, in fact, invited much condemnation for behaviour that was deemed outrageous by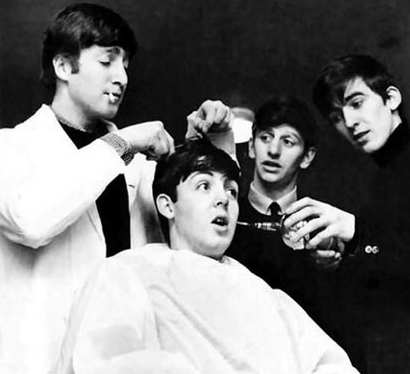 British elders. There was hence a need to create a distinct British rock identity. That desire was fulfilled by Lonnie Donegan in his album entitled Rock Island Line in 1955.
The Beatles of course were the main sensation of the sixties. Their mop-top haircuts were part of their subversive humour according to the author. They both charmed and dazzled their British and American audiences, the latter being particularly intrigued by their quaint English accents. Other British bands like The Kinks were "as much humourists who used rock as they were rockers who used humour". But the more British rockers came into contact with their American counterparts, the more they developed their own unique interpretations of the genre.
It was David Bowie, with his art school wit, Ian Dury and his disco-funk workouts and the Punk rockers who dominated the rock music scene of the seventies. The Slits were also London punk rockers who happened to "redefine gender."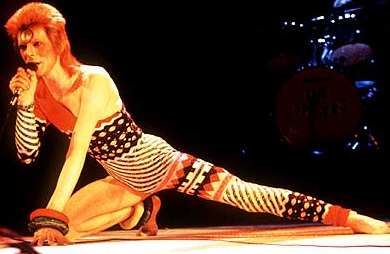 These punk rockers were all humourists at heart according to Ellis.
The eighties saw the rise of the New Traditionalists and New Romantics. They were masters at "incongruity humour." New Romantic humour used music and lyrics to convey its highly intellectual content, while the new traditionalists proved to be their "inverse." They were hence the defenders of Rock music's core principles. Rock humour employed by The Smiths was also subversive in that it once again rebelled against prevailing social norms. The eighties also witnessed significant progress in Scottish rock music as part of the overall British rock humour scene.
With the nineties came the Spice Girls. They played many comedic roles through dress and demeanor, with Melanie Chisholm dressing in track suits and soccer shirts while wearing her hair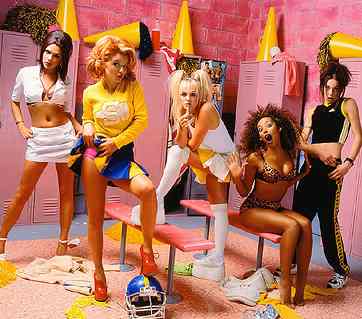 in a pony tail. Their humour, however, was largely concerned with redefining gender roles for young women.
Blur emerged as a popular band in the nineties. Albarn, its lead singer, "sang of all things" English in a "mockney" accent, mocking, the daily routines of ordinary Brits, like going to church on Sunday and ending the day playing bingo.
Finally, in the last decade after the turn of the century, Brit Wits continued to use humour in music as their main creative force. They still continue to mock prevailing social custom through subversive humour. Lady Sovereign, as an example, suggests that England "aint all crumpets and trumpets, its one big slum pit."
Brit Wits: A History of British Rock Humor is a methodical and detailed history of British Rock humour. It is an exceptionally well-written book that brings to notice the importance of humour in British rock and how well it has been employed by British rock artists throughout the last decades.