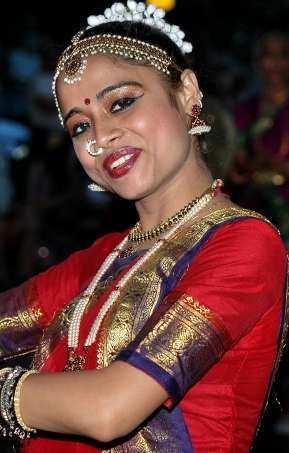 "Mondial des cultures" festival translates into festival of world culture, and every year, for the past 28 years, it has pitched its marvelous and myriad tents in Drummondville, Quebec. In what has become one of the rites of Quebec summer, artists and musicians from more than 25 countries gather to share their art and heritage with the tens of thousands of visitors who attend the event that is becoming bigger and better every year. For 11 glorious days in July, Drummondville becomes the epicenter of a multicultural happening that shines a light on diversity and tolerance. As such, there is no other comparable event that can compete with it.
Mondial des cultures, formerly known as Le festival du folklore, has gradually evolved into a festival that not only features music, but costume and especially dance; but the menu also includes arts and indigenous crafts and scrumptious native cuisine. If you've ever wanted to try kangaroo, you need no longer fly Quantas to Australia.
The event takes place along the river at Parc Woodyat where the trees are tall, the shade is long and the living is easy. And while this year's edition was hampered by occasional weather mishaps, the attendance, taking its cue from the quality of the performances, was the best yet.
This year, the programmers showed themselves as inventive as the artists. They arranged for a special brand of fusion that featured an engaging mix of Taiwanese and Northern Russia's music and dance; in its invention and spontaneity it was like watching jazz on feet. Among the musical highlights were performances from Florence K, Kaïn, Dan Bigras, Marie-Mai, Natalie Choquette, Stefie Shock, and Shilvi.
Florence K., with her distinctly Latin American infusions, encapsulated the essence of the festival. She is not only a gifted songwriter, but highly creative pianist whose accompaniment deserves no less attention than her deeply felt singing. With her natural grace and generosity, she was this year's natural choice for festival spokesperson.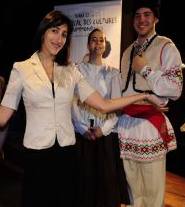 That this diverse, multi-event festival takes place without a hitch is due to the skillful organizers behind the scenes. Its President Alexandre Cusson sets the tone for a team that plays as a team. From the setting up of the stages, the timing of events, to the parking, the festival attracts hundreds of volunteers who offer direction and information in many of the world's languages; visitors are made to feel special and part of the very special happening that world culture engenders.
No surprise that Drummondville's Mondial des cultures has carved out a significant niche for itself and enjoys an international reputation. Rather than rivaling Montreal's world famous jazz festival, it complements it and provides a bucolic alternative to the frenzy of the big city.
But above everything else, Mondial des cultures is a celebration of peace and togetherness that appeals to globe-trotters and neophytes alike. It's where you can lay back and let the world in all its magical diversity come to you.
I'm already looking forward to the 2010 edition that begins July 8th.